As Halloween approaches, it's time to dust off your cauldron and concoct some wickedly delightful cocktails to celebrate the spookiest night of the year. What better way to enchant your guests than with the magical flavors of Aczu Gin? This versatile spirit can transform into hauntingly good cocktails that will thrill your taste buds and give your Halloween party an extra dash of eerie elegance. Here are three hauntingly delicious Halloween-inspired cocktail recipes that will leave your guests spellbound. 
Witches' Brew Gin Fizz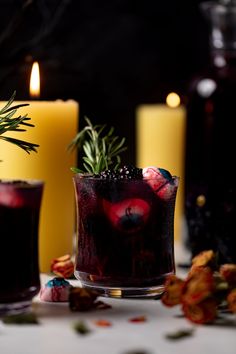 Ingredients
2 oz Aczu Gin 
1 oz freshly squeezed lime juice 
1 oz simple syrup 
Crushed ice
1 oz club soda 
Blackberries and a sprig of rosemary for garnish 
Instructions
In a cocktail shaker, combine Aczu Gin, lime juice, simple syrup, and crushed ice — shake until well-chilled. Strain the mixture into a chilled cocktail glass. Top with club soda for a fizzy finish. Garnish with a few blackberries and a sprig of rosemary to resemble a witch's potion. 
Blood Orange Hauntini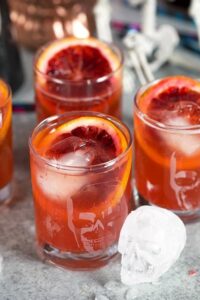 Ingredients 
2 oz Aczu Gin
1 oz blood orange juice
1/2 oz triple sec
1/2 oz blackberry liqueur 
Ice cubes
Orange slice for garnish 
Instructions
Grab your cocktail shaker and fill it up with Aczu Gin, blood orange juice, triple sec, and blackberry liqueur. Add ice cubes and shake vigorously until well-chilled. Strain the mixture into a chilled martini glass. Garnish with an orange slice for a spooky touch. 
Midnight Mystic Mule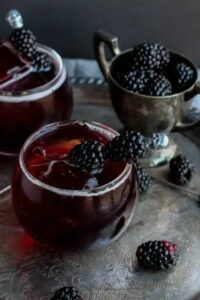 Ingredients 
2 oz Aczu Gin
1/2 oz elderflower liqueur 
1/2 oz fresh lime juice 
4 oz ginger beer 
A splash of pomegranate juice
Blackberries for garnish 
Ice cubes 
Instructions
Fill a copper mug (or a glass) with ice cubes. Pour Aczu Gin, elderflower liqueur, and fresh lime juice over the ice. Top off the mixture with ginger beer and gently stir to combine. Add a splash of pomegranate juice and garnish with a few blackberries to create a mysterious aura. 
These Aczu Gin-based Halloween cocktails will add a dash of enchantment to your spooky soirée. Whether you're hosting a costume party or enjoying a quiet night by the fire, these recipes are sure to cast a spell on your taste buds and make your Halloween celebration truly memorable. 
So, raise your glass to a night of tricks, treats, and tantalizing tipples that will leave you and your guests under their bewitching charm. Cheers to a hauntingly good time!